Wish began creating websites way back in 2003 and boy has the online world evolved since those heady days.
As we grew, so did our website development expertise and in addition to designing, writing and creating stunning websites, Wish are now expert and highly experienced at creating conversion optimised ecommerce stores, outstanding apps, APIs and complex customised online solutions.
We have created an enjoyable process to deliver websites of all sizes, from scoping, to wireframes, design, content gathering, development, testing, launch and hosting.
Beautiful designs, technical perfection
Technically well-built and beautifully designed websites seamlessly blend form and function to create a compelling user experience. On the technical front, our websites boast efficient coding practices, responsive design, and optimal performance across various devices and browsers. They leverage clean and organised code, enhancing not only the website's speed but also its search engine optimisation (SEO) capabilities.
The use of modern web development frameworks and technologies ensures that the websites we develop, remain robust, scalable, and adaptable to evolving industry standards.
In terms of design, visually striking websites captivate users from the moment they land on the page. Thoughtful attention to aesthetics, colour schemes, and typography creates a harmonious visual hierarchy that guides users through the content effortlessly.
The user interface (UI) is intuitive, with well-placed navigation elements and interactive components that enhance user engagement. Animations and transitions are implemented judiciously, adding a touch of sophistication without compromising page load times. Altogether, a technically well-built and beautifully designed website not only meets functional requirements but also elevates the overall user experience, leaving a lasting impression on visitors.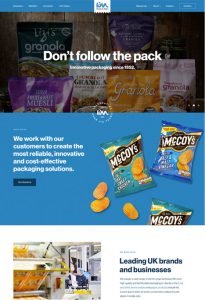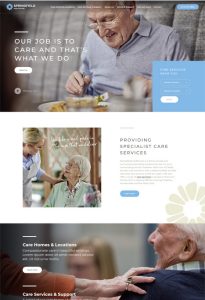 Our biggest fault is our modesty...
Many agencies proclaim incredible but ultimately spurious and often unfounded results for their client's websites. Wish prefer to leave it to our clients, who stay with us for years, to do our talking. Here's what just some of our clients say about Wish; "Five Stars", "These guys are good", "So proud".
Our experienced team produce effective solutions to digital challenges, including Web Design, App & API Development, Web Development, Ecommerce, Digital Strategies and Content Marketing.
Maximise conversions and engagement with a user-centric design. By using market analysis, user flows, analytics, user testing and research, we construct websites that deliver active visitors.
We were delighted with the results and professionalism from Wish so much so that we have already commissioned them for further projects
Dr Vanessa Brady OBE
CEO, SBID