Exemplar Health Care offer people with complex needs a caring home. With 35 homes across the UK helping people with challenging medical conditions live happy, dignified and fulfilled lives, the team at Exemplar work to the principle "every day better" for all the people in their care.
Wish began working with Exemplar in 2016 as the company embarked upon an ambitious growth strategy and were looking for a marketing partner to help them realise this opportunity. Owing to our success with Exemplar, Wish now not only support the marketing team but also the Recruitment and Quality teams – winning international awards along the way!
Services
Delivering Successful Marketing
Exemplar Health Care, and the broad services delivered over many years, typifies the integrated marketing approach that Wish offer. We use our depth of expertise to ensure our clients' marketing is totally consistent across all online and offline channels to achieve compatible results. In Exemplar's case the objective is ultimately bed occupancy, care quality and recruiting caring, expert people to join their teams.
From new home launches and internal communications to direct mailings, websites and marketing collateral, the Wish team create everything for Exemplar from start to finish. Watch the video here, which demonstrates the broad range of services delivered, culminating in a prestigious 'The Drum' award win for wish, for the best European Social Media Campaign of 2019!
Finding the Best Nurses & Carers
Hiring nurses and carers was a huge expense to Exemplar Health Care, with a constant flow of candidates needed for this fast growing company. Wish looked at this challenge with a marketing eye and recommended paid social marketing with astonishing results.
Wish looked at this challenge with a marketing eye and recommended paid social marketing with astonishing results.
We created geographic and demographically targeted advertising campaigns to generate recruitment leads for each home. Following careful analysis, platforms chosen (alongside Google ads) were Facebook, Instagram and LinkedIn (for care home managers).
Using the extensive data within Facebook, we were able to very accurately target potential recruits into nursing and care roles. The ads created provide strong messages that entice clicks.
Award-Winning Results
The campaign has been hugely successful, not only delivering Stunning recruitment figures across the business, but also making savings that would brighten the day of any finance director. Based on the successful outcome of the campaigns , Exemplar extended the contract with Wish, also incorporating new home campaigns to fill the many jobs that the business is creating as it grows.
The social media campaigns Wish created have provided the company with a constant stream of potential employees for these homes, saving tens of thousands in recruitment costs and delivering a sustainable candidate flow across the organisation.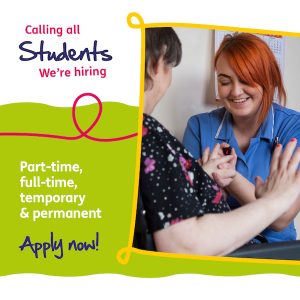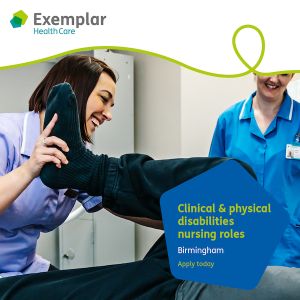 The Drum European Digital Advertising Award winner for paid social campaigns.
Wish supports all marketing activity across estate of 32 properties, internal communications, quality documentation and recruitment.
Over 2,400 conversions were generated at a rate of over 18% using social media, targeted landing pages and direct mail tactics.
Thank you to the ever-wonderful Wish Agency team, who have worked with Exemplar Health Care to develop our design & brand into something we can all be so proud of. Positive, creative & always, always fun. I can't recommend these guys enough
K.T.
Head of Marketing, Exemplar Healthcare