Towards the end of 2014 there could be no doubt that content marketing is bigger than it has ever been before and there are no indications that this rise will slow down any time soon.
From the beginning of 2015 businesses across the globe are showing signs of allocating a far larger proportion of their advertising budget to content marketing. A recent report from the Content Marketing Institute noted that some 58% of B2B marketers had plans to increase their content marketing budgets over the coming year and 10% of this group intend to increase it significantly. This increase in budgets is just one of the content marketing trends we can expect to see in the coming year as advertisers and marketers face down the challenges associated with content marketing and explore new and innovative ways of getting their brand message across.
Links with Social Media
Over the past few years it has become very clear that those businesses who engage with customers through social media are likely to be those businesses that see the most online traffic. Already 94% of marketers see social media campaigns as an important part of their overall marketing strategy and those in the know predict that 2015 will be the year when social media takes its place as the hub of any distribution model. Social media acts as an amplifier for content, extending brand visibility and reach as well as generating new leads. Focus on content distribution through social media has been shown to improve organic use and businesses are also likely to increase their paid advertising on social networks over the coming year.
Sponsored Content
With banner advertisements past their best and more or less useless for anything other than increasing brand awareness, companies are turning to sponsored content marketing. Businesses and marketers will be seen working hand in hand with publishers to ensure that their advertisements can be placed seamlessly into engaging content, adding value to the reader and avoiding blatant advertising techniques. Sponsored content works in a similar fashion to product placement on television or in films.
The Return of Guest Blogging
In 2014 Matt Cutts, Head of Google's Webspam Team, announced that guest blogging was "done", causing many digital marketers to avoid using it completely in order to avoid being penalised in search.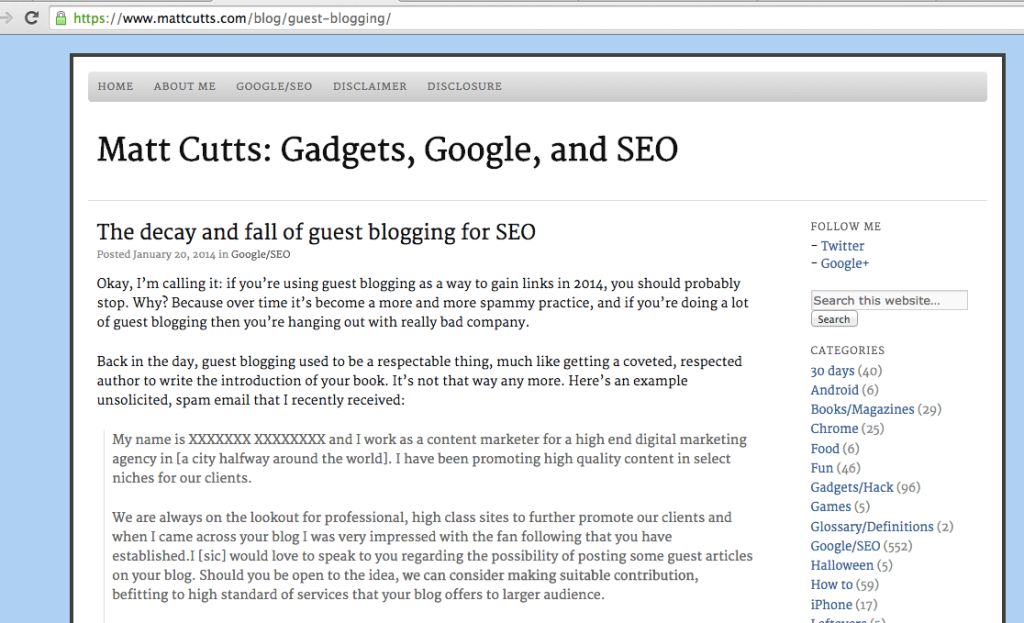 However, later in the year Cutts clarified his previous statement, stating that while guest blogging as a spammy link-building tactic would be punished, it still had value as a way of increasing reach, creating a sense of community and building brand awareness. Thus clarified, marketers in 2015 will be re-introducing guest blogging by contributing engaging, informative, thought-provoking and insightful content to publishers with high profiles.
Improvements in Email Content Marketing
The effectiveness of generic email advertising which simply promotes products or services has lessened dramatically over the years as consumers become more web-savvy and less tolerant of spam. In 2015 digital marketers are likely to use new technologies to improve on the effectiveness of email marketing through creating engaging and relevant content that readers are encouraged to become involved in. The bar has already been raised by companies such as Marc Jacobs and Burberry using GIFs and by B&Q, who recently pulled of an email campaign featuring an interactive carousel taking readers to the different areas of their website. Content marketing in general is likely to get a lot more creative and shift focus to include video and animation.