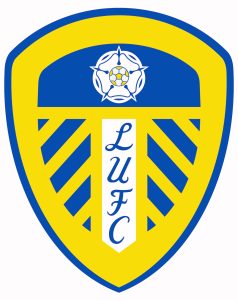 Sponsoring Leeds United is no doubt a proud achievement for any company, even despite the historic club's current predicament (in the bottom three with two games to go as I write).
At Wish, there are a variety of different teams supported, and discussing the weekend's games is a common start to the week as we all catch up on Monday's at our Hunsingore studios – especially if Man United have had a drubbing! However, if we were ever going to sponsor a Premiership football club it would most likely be Leeds United, we're Leeds-based with our central Leeds office and our head office out near Wetherby (close to LUFC's training facility at Thorp Arch), they are our closest Premier league club and their fan base includes a lot of our clients.
It was at a recent networking event, introducing our company, Wish Agency, to some of the other attendees that I first became aware of a misunderstanding regarding sponsorship of Leeds United. "Ah, the Leeds sponsors?" One chap commented. "Err, no, that's not us actually, that's the shopping site also called Wish (although we were around before they were)", I replied. "I'm sure that's your logo", the inquisitive gent continued. "Definitely not us I'm afraid" I replied, before heading over to check out the canapés.
This isn't the first time we've seen a bit of a crossover with Wish.com, a surprising amount of customers call our office asking where their order is, or enquiring about certain products. I guess this demonstrates the lack of attention to detail many people have when doing a Google search for a company's phone number, calling the first one that pops up. Most of the time our explanation is understood, but we have had a few angry callers unwilling to accept it's not us.
So, it wasn't a huge surprise to be linked with Leeds United and Wish's sponsorship of the team. Getting a quick flash of the logo on the player's sleeves it's easy to see how someone could think it's Wish Agency. This is actually quite flattering – perhaps we could even view it as some free advertising?
I decided to ask an AI bot how fans may respond to the mix up and the results were mildly amusing:
One fan joked that Wish Agency must have been "wishful thinking" if they thought they could afford to sponsor Leeds United.
Another fan said that Wish Agency should have "wished harder" if they wanted to be the club's sponsor.
Despite the humour, the situation has been a bit of a headache for Wish Agency. They have had to clarify their relationship with Wish the shopping website on several occasions. They have also had to deal with a few angry fans who were disappointed to learn that they were not sponsoring the club.
In summary:
It is understandable that people would be mistaken regarding which company is sponsoring Leeds United. The names of the two companies are very similar.
It is important for businesses to be clear about their branding and to make sure that their customers know who they are. This can help to avoid confusion and misunderstandings.
It is also important for businesses to have a sense of humour.
Anyway, hopefully one day we can make sponsoring LUFC a reality – especially if they do slide into the Championship, or even League One, where no doubt the costs will drop accordingly. But as a Leeds fan, I hope they stay up this season!