Wish are a WordPress Agency & full-service marketing agency who began creating outstanding WordPress websites way back in 2009 – boy has the online world evolved since those heady days.
As we grew, so did our expertise and in addition to designing, writing and creating stunning websites, Wish are now expert and highly experienced at creating conversion optimised WordPress websites, WooCommerce stores, outstanding apps, APIs and complex customised online solutions.
Beautiful WordPress designs, technical perfection
Fun, effective and engaging websites or applications increase user retention and boost your returning visitor rate. At Wish, with studios in Leeds & London,  we never use off the shelf WordPress themes, instead we create fully customised themes to meet each individual client's requirements.
It's the little things such as fresh, engaging content and attention-grabbing features that make our clients websites and apps stand out from the crowd. We bring websites to life, in the knowledge that an interactive, animated website creates a fantastic user experience and increases conversions.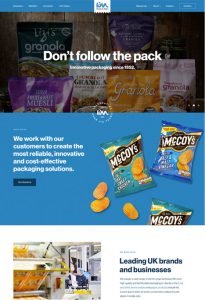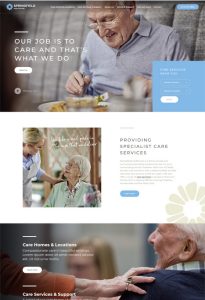 WordPress Development Projects
Our biggest fault is our modesty...
Many agencies proclaim incredible but ultimately spurious and often unfounded results for their client's WordPress websites. Wish prefer to leave it to our clients, who stay with us for years, to do our talking. Here's what just some of our clients say about Wish; "Five Stars", "These guys are good", "So proud".
Our experienced Leeds & London based team produce effective solutions to digital challenges, including Web Design, App & API Development, WordPress & custom Web Development, Ecommerce / WooCommerce, Digital Strategies and Content Marketing.
Maximise conversions and engagement with a user-centric WordPress design. By using market analysis, user flows, analytics, user testing and research, we construct websites that deliver active visitors.
We were delighted with the results and professionalism from Wish so much so that we have already commissioned them for further projects
Dr Vanessa Brady OBE
CEO, SBID