The pandemic has been a tough time for businesses across the world… But one of our fantastic creative designers decided to keep the Wish team entertained on our daily Google meetings by surprising us with different outfits, hats, makeup and masks! We wanted to share with you a couple of surprises we were met with on joining the video calls…
Week One – you can imagine the shock when we opened our Mac's to this, Fiona in her dressing gown and facemask!!!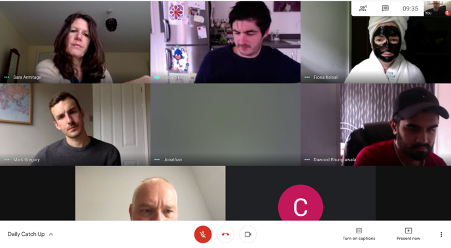 Week Two – This week was Wig week – What do you think? Is pink Fiona's colour?
Week Three –The Bear, we are not really sure what to say about this one and by the looks on everyone's faces – neither do they…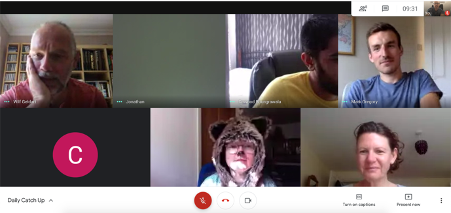 Week four: The start of the crazy hats – and even Dawood has joined in this week!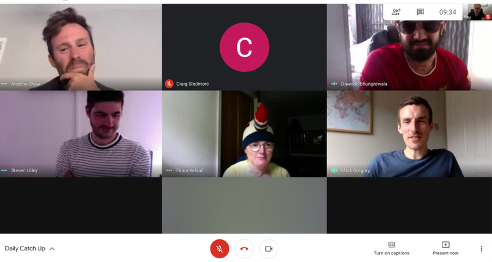 Week five -This was definitely one of our favourites – The tinfoil hat (Wilf doesn't look so sure).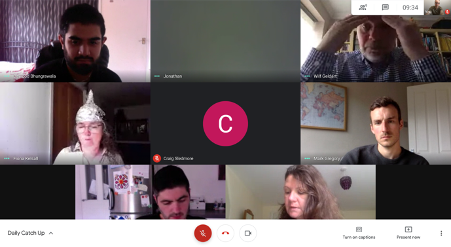 Week Six – Fiona the pirate – by the looks on everyone's faces we are all getting used to the "new normal" now.
Week Seven –Mask Week – I've never known anyone with such an extensive dress-up collection.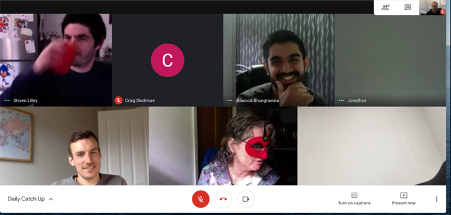 Week Eight –Another mask this week!! Still brightening our Monday mornings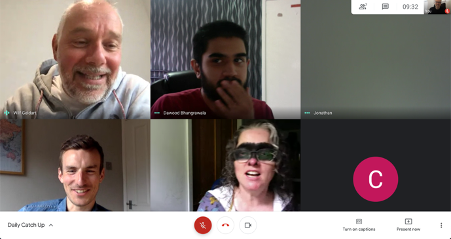 Week Nine: Fiona was going on holiday this week and decided to make us all jealous in this tropical number. (even if it was only Scotland)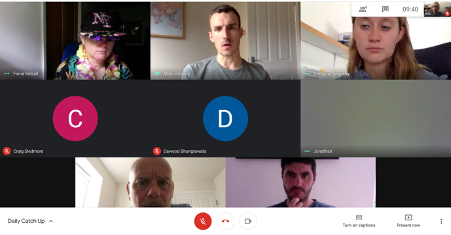 Week Ten – this was the final week as Fiona had finally exhausted her outfit collection. And whilst the daily catch ups continue, we are gradually getting back into the studios a bit more and actually seeing each other for real! We've had so much fun on our morning Google meetings and would love to hear about how your team has adapted to remote working …